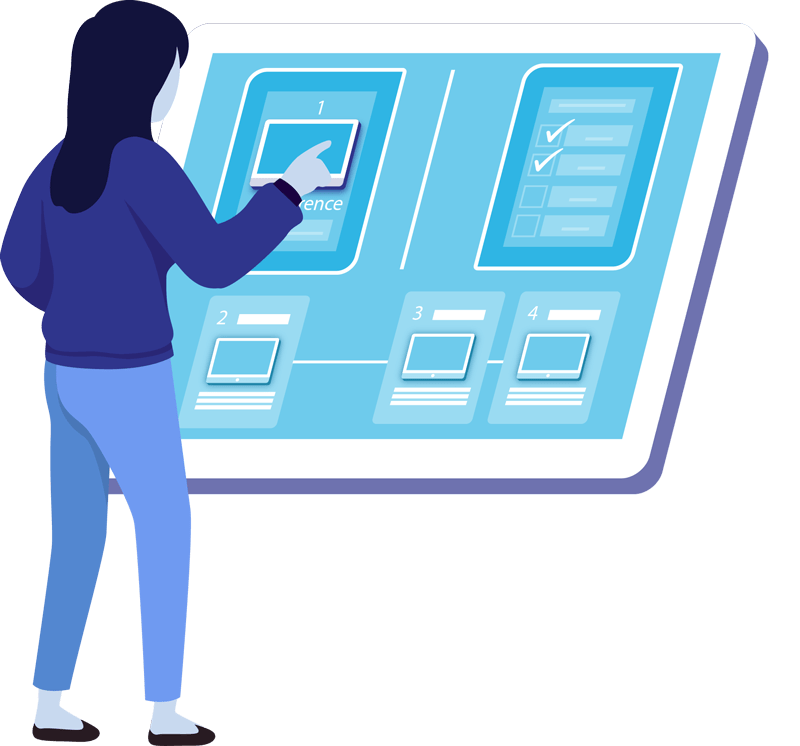 Sessions will be recorded and made available to all rgistrants following the conference for 6 months.
Day 1 – Thursday November 2
Eastern Standard Time
Welcome
Dr. Suzan Schneeweiss
Plenary
Evaluation of the Young Febrile Infant – State of Science
Updates in General and Thoracic Surgery
Dr. Joshua Ramjist
Learning Objectives:
Identify appropriate use of clinical assessment tools, imaging modalities, patient selection process for same day discharge and post-operative managment in patients with acute appendicitis.
Evaluate contemporary management strategies for spontaneous pneumothorax with a focus on observation versus needle aspiration versus tube thoracostomy.
Discuss the use of solid organ injuries guidelines in children who have sustained blunt injuries
Spinal Tap Superstars: Becoming the MVP of Lumbar Punctures in Paediatrics
Dr. Natasha Collia
Learning Objectives:
Identify and discuss common challenges in pediatric Lumbar Punctures
Discuss techniques that can help to develop proficiency in performing Lumbar Punctures with Confidence
Discover the new Paediatric Lumbar Puncture chair and how it's supposed to increase success rates and reduce traumatic LP's
Paediatric Fracture Management – Fix, Support or Let Nature Take its Course!
Dr. Kathy Boutis
Learning Objectives:
Discuss which paediatric fractures are low, medium or high-risk
Apply clinical guidelines for the management of paediatric fractures
Paediatric M&M Cases: Lessons Learned
Dr. Deb Schonfeld
Learning Objectives:
Identify ideal cases for M&M review
Describe a systems-based approach to analyzing errors and advocating for solutions
Recognize common cognitive biases that can lead to medical errors
Dr. Savithiri Ratnapalan
Learning Objectives:
List 3 items at home that can be toxic if ingested
Describe 3 major toxidromes
Discuss 4 important questions about poisoning
Common Childhood Infections
Dr. Alisha Jamal
Learning Objectives:
Identify key history and clinical examination features of common paediatric infections and review evidence based investigations and management of thes infections
Recognize common and serious complications of common paediatric infections and discuss appropriate managment for these complications
Develop a differential diagnosis of common infection mimickers, how they present, differentiating factors and the managment of these alternative diagnoses
Drs. Natasha Collia, Ameneh Amini, Omar Taibah
Breakouts 1, 2, & 3 (Repeat)
Show me the Evidence: Best Papers of 2023
Day 2 – Friday November 3
Eastern Standard Time
Child Maltreatment – A 2023 Update for Clinicians 
Dr. Paul Kadar
Learning Objectives:
Move beyond the traditional diagnosis of "Shaken Baby Syndrome"
Develop effective communication skills to engage with families and investigators in child maltreatment cases
Recognize and provide support for persons at risk for human trafficking in the ED setting
When Less is Best: Choosing Wisely in PEM
Dr. Olivia Ostrow
Learning Objectives:
Highlight the five recommendations from the North American Pediatric Emergency Medicine (PEM) Choosing Wisely list released in 2022
Explore opportunities for implementing these recommendations to address Overuse in your ED
Sickle Cell Disease: A New Quality Standard for High Quality Care
Dr. Isaac Odame
Learning Objectives:
Discuss the scope and topic areas of the newly developed sickle cell disease Quality Standard
Use Quality Standard eReports to be informed about sickle cell disease quality improvement efforts in Ontario
Utilize educational opportunities available to health professionals for implementation support
Adding GAS to the Fire: Invasive and Non-Invasive Group A Strep Infection in Children
Dr. Vicky Fera
Learning Objectives:
Review GAS pharyngitis diagnosis and management
Discuss invasive GAS presentations in children
The Dermatology Diaries: Cases from the ED
Dr. Rebecca Levy
Learning Objectives:
By the end of this presentation, participants will be able to:
Identify and manage common cutaneous conditions in children presenting to the emergency department.

Understand when hospital admission is indicated for acute pediatric skin disorders.

Differentiate between serious acute blistering disorders in children.
The Real Meat and Potatoes: A Practical Approach to Eating Disorders for the Community Provider
Dr. Allison Rodrigues
Learning Objectives:
Discuss the role of the community provider in medical management of eating disorders
Reviewing admission criteria, setting treatment goal weights, recommneded investigations and monitoring
Review goals of admission
Briefly review treatment approaches
Paediatric Status Migrainosus Treatment in the ED Setting
Dr. Ana Marissa Lagman-Bartolome
Learning Objectives:
Describe the burden and prevalence of paediatric headache and migraine in ED
Discuss the treatment pathway for the management of status migrainosus in children and adolescents
Review the indications for investigations, admission and referral for young patients with status migrainosus
Breakouts 4, 5 & 6 (Repeat)
Plenary 3
Clinical Artificial Intelligence in Paediatric Emergency Medicine
Dr. Devin Singh
Learning Objectives:
Review key definitions and concepts related to clinical artificial intelligence and machine learning.

Review different forms of machine learning approaches and how they can be applied to solving real world clinical problems in PEM.

Learn the anatomy of a machine learning model and a common project pipeline.

Gain a basic understanding on how to critical appraise a machine learning model using a real world use case.

Introduce high level principles of privacy, legal, and regulatory considerations for AI in healthcare.
Kahoot
It's All PEM and Games
Wrap Up 
Dr. Suzan Schneeweiss